Singapore
• Ramani Muniyandi / Consultant
• GK Rada / Consultant
• Gurcharanjit Singh Hundal / Consultant
• Shiever Subramaniam / Director
• Jayagobi Jayaram / Director
Malaysia
• Soo Hoo Siew Pheng / Partner
• Saw Hee Kin / Partner
RAMANI MUNIYANDI
CONSULTANT
Ramani is the founder of Grays LLC and is now a consultant with the firm. His areas of practice is in international business transactions, mergers and restructuring, trust and estate planning, succession law, intellectual property, taxation and private wealth management. At present he works in association with Parkers Solicitors in England and Pucci Legal Studios in Italy. He was actively involved in the alternative energy business covering countries in South East Asia, Europe and the United States and now advises clients in this area. He is also involved in environmental protection work in Singapore (wood waste management), the Maldives (coral reefs), Thailand (biomass and energy) and the Philippines (biomass for sugar cane industry). He advises a leading financial technology company in Singapore in its expansion in South East Asia to empower the rural community in Indonesian and Myanmar with mobile technology with a view to an alternative financing solutions.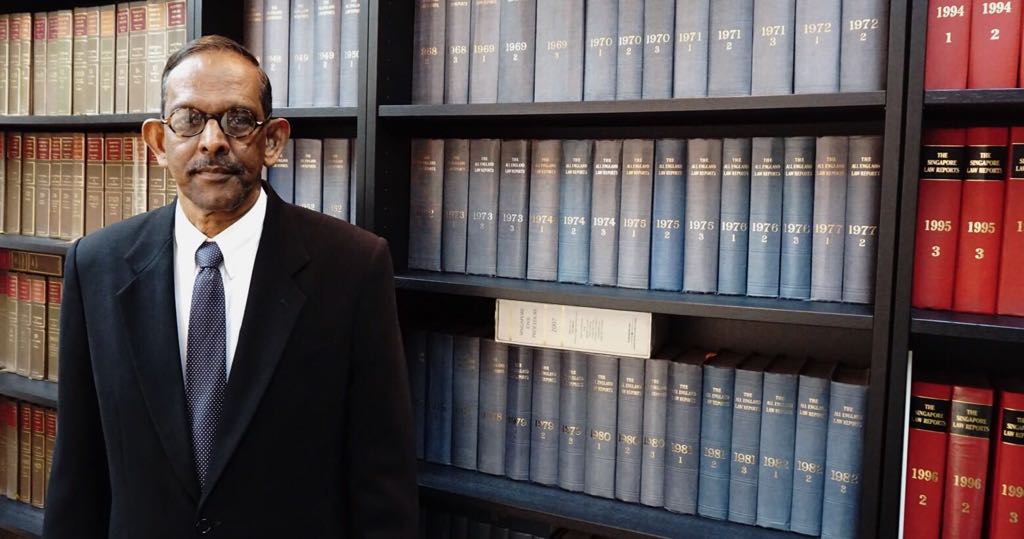 GK RADA
CONSULTANT
G. Radakrishnan is an intellectual property and civil litigation lawyer. He joined Grays LLC in 2018 as a consultant. Rada qualified as a Barrister from Gray's Inn, London and has a law degree from the University of London and a degree with honours in political science from the University of Singapore.
Rada has practiced IP law for some 30 years beginning with one of the largest law firms in Singapore. He ran his own boutique IP practice for many years before joining a mid-sized law firm and eventually headed the IP litigation practice. Rada has handled many contentious IP and civil litigation cases. He has considerable experience in IP civil and criminal litigation and general commercial litigation. He also has many years of experience in all aspects of trade marks, patents and design registrations and in giving opinions on various IP matters. He is a Registered Patent Agent.
Rada was previously a teacher, civil servant and journalist before he qualified as a lawyer in 1985. He is a member of the Law Society of Singapore, the Singapore Academy of Law and various IP organisations.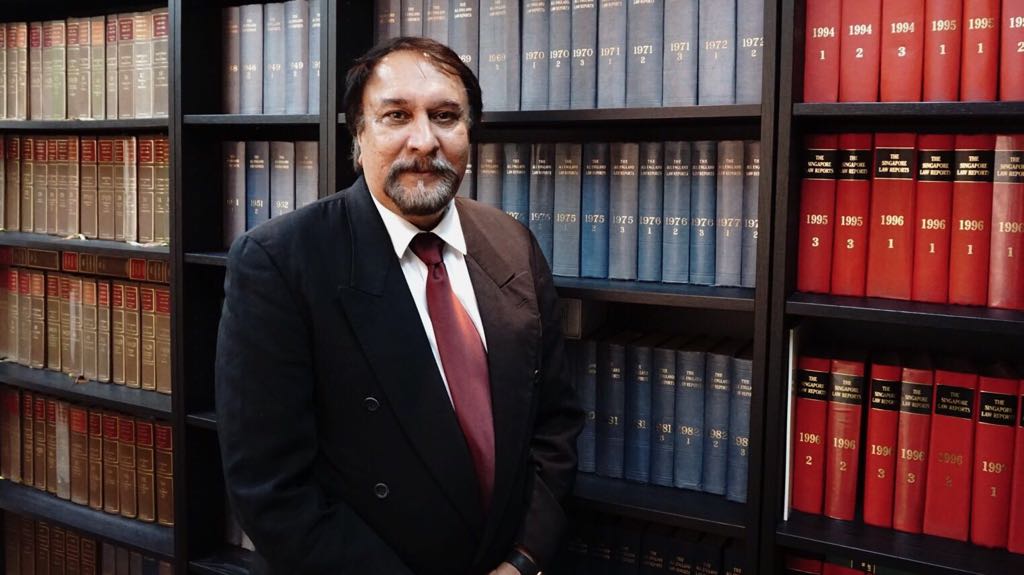 GURCHARANJIT SINGH HUNDAL
CONSULTANT
Guru was called to the English Bar in 1987 and is a member of the Honorable Society of Lincoln's Inn. Guru had an illustrious career in the Singapore Armed Forces serving as a military prosecutor and then as their Court Martial President. Not one to be content with his past achievements, he pursued a Masters of Law course at the National University of Singapore after his retirement from the armed forces and was subsequently admitted to the Singapore Bar. Guru's military background is a tremendous asset in his practice as an advocate. He is thorough in his work and he is capable of viewing a matter from various angles. Guru is much sought after for his skills in criminal trials and he has taken on various high profile criminal cases. Guru is also tasked with conveyancing matters and has represented owners as well as management committees in en-bloc sales.
Areas of specialty:
Criminal trials, Intellectual Property and Telecommunications Law, Matrimonial cases and Conveyancing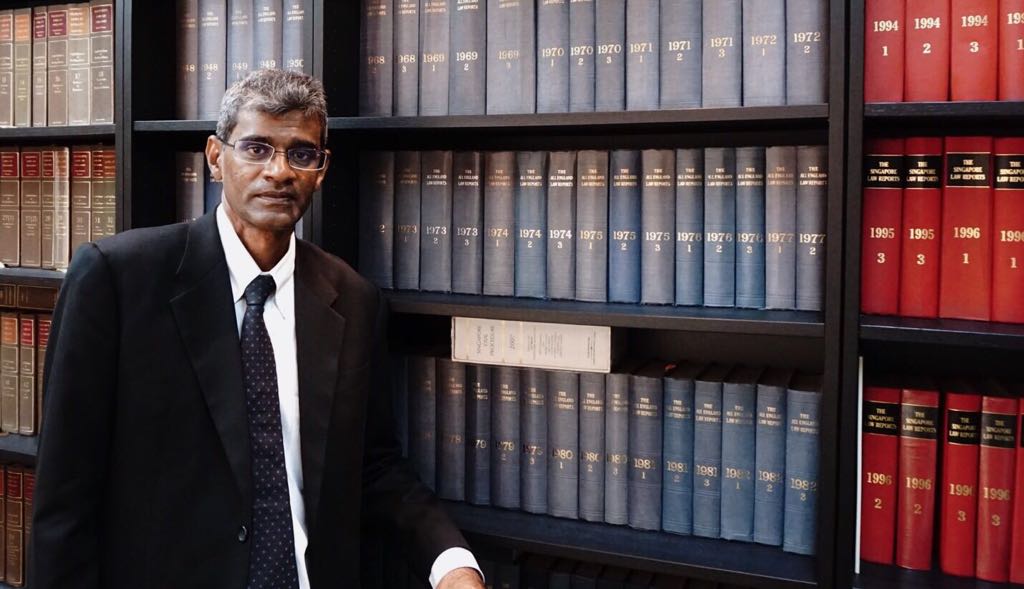 SHIEVER SUBRAMANIAM 
DIRECTOR
Shiever is passionate about the ideals of Law. He was a lecturer with the Singapore Institute of Commerce for seven years and has a Masters in War Studies from King's College at the University of London. His pursuit for justice will mean our clients are assured that the best will be given to their cases. Shiever has conducted many civil trials relating to breach of contracts and sale of goods.
Ever concerned for the underdogs he has constantly gone all out to assist Defendants in civil suits. An accused represented by him will be assured of a committed representation from Shiever. He is also leading the firm with regard to insurance matters.
Areas of Specialty:
Accident and Personal injury and insurance related matters, commercial trials, criminal trials and matrimonial matters.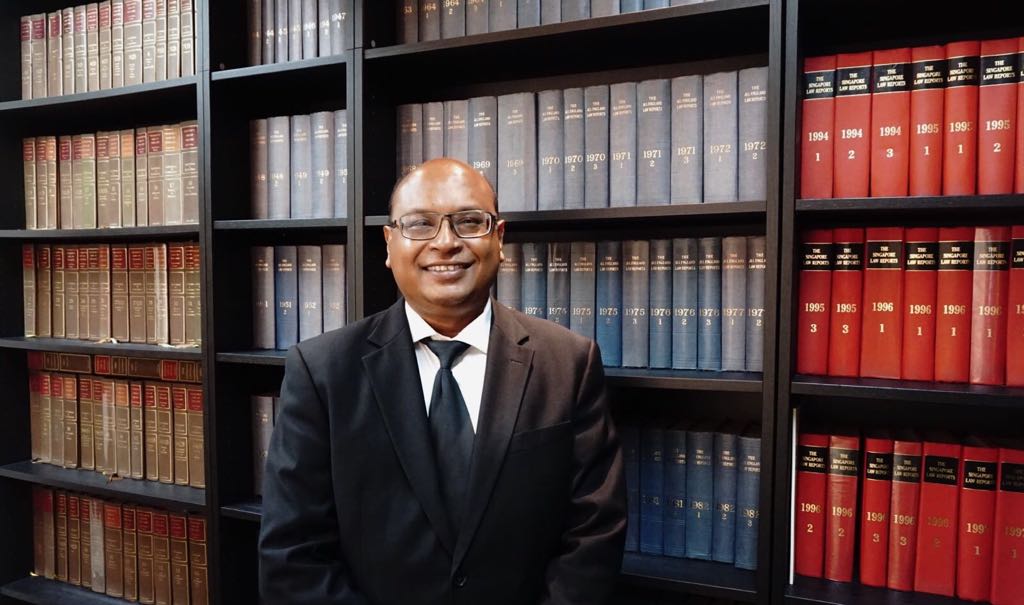 MR. JAYAGOBI JAYARAM
DIRECTOR
Gobi was trained in the traditions of an English Solicitor having qualified and practised in London as a Solicitor of England and Wales for a good number of years. He is conscientious and a hard worker. Gobi dedicates his best to his clients and is always ready to hear you, his client earnestly and provide the most appropriate legal solutions. He is now in charge of family and matrimonial cases, immigration offences, employment and industrial relations disputes and Landlord and Tenant matters.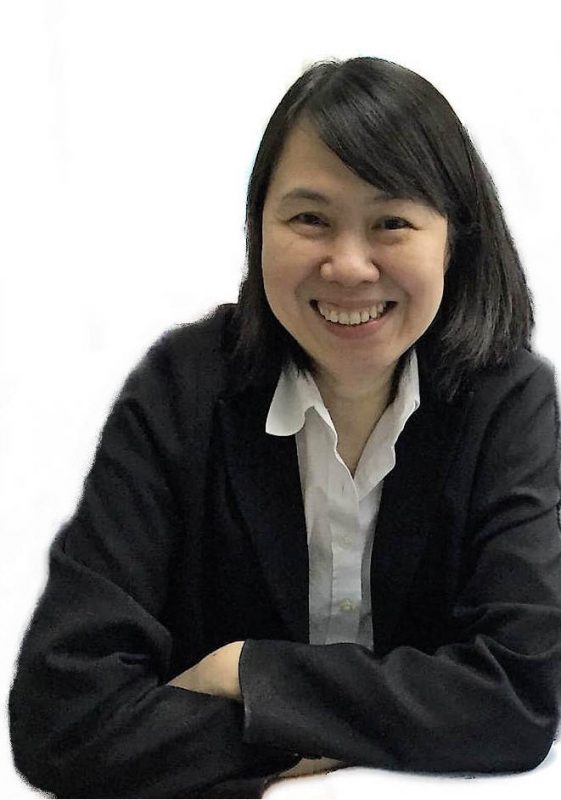 SOO HOO SIEW PHENG
PARTNER (MALAYSIA)
She was first called to the Malaysian Bar in 1995 having graduated from University of the West of England, Bristol in 1993 with a Second Upper Honours in Law. Ms Soo Hoo is also a trademarks agent. She has considerable experience in litigations relating to contracts, intellectual property rights, shareholders' disputes, family and matrimonial disputes. She advises both local and multinational companies and individuals relating to contracts, mergers and acquisitions, legal due diligence, construction contracts, corporate restructuring, employment, intellectual property protections, trusts and areas relating to financial technology. She has been a member of the Disciplinary Committee of the Advocates & Solicitors' Disciplinary Board since 2005.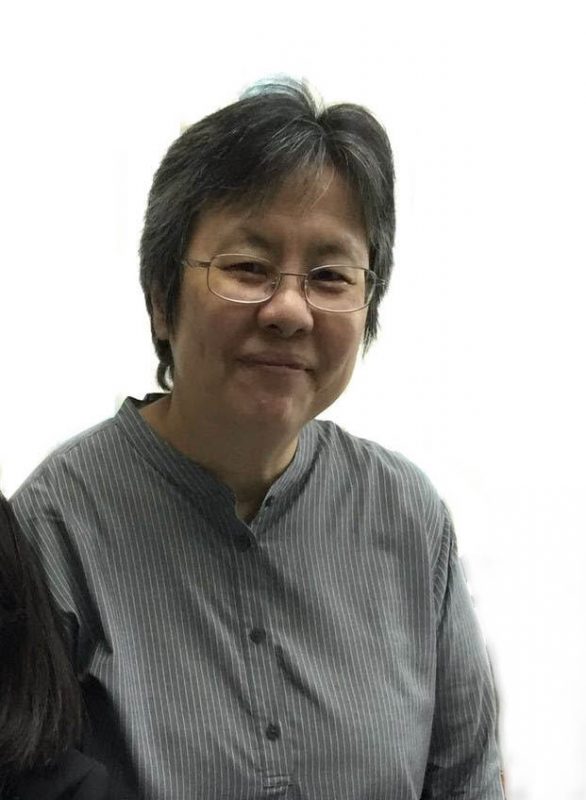 SAW HEE KIN
PARTNER (MALAYSIA)
Ms Saw was admitted as a Barrister to Lincoln's Inn in 11 October 1991 and was called to the Malaysian Bar in 1993. Ms Saw is also an Associate Member of the Institute of Chartered Secretaries and Administrators since 1985. Prior to joining the legal profession, she was with Coopers & Lybrand in their company secretarial and tax department. She is well versed in company secretarial matters and corporate governance. As a Solicitor, she advises private clients and companies in structuring their corporations, advising on shareholders' disputes and drafting of related agreements such joint venture agreements, sale of business, shareholders and partnership agreements.